Margaret Crawford Demeré, 1948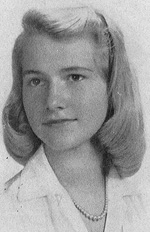 I decided to make a planned gift in order to show my deep gratitude and love for the school and in appreciation for the years of learning (both tough and challenging), the intellectual growth and the lasting relations that were built during those years.
Marion (Dicky) Marshall Hooper, 1945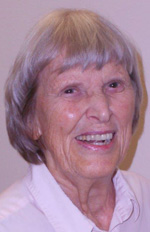 The basis for my decision to include the Roland Park Country School in my estate planning is very simple. RPCS was the foundation for everything that I went on to do. Not only was I given a strong education but made lifelong friendships. RPCS fostered a confidence in myself that has followed me throughout my life.
My planned gift comes with my sincere appreciation and thanks for what Roland Park was, is, and hopefully will continue to be.
Elizabeth Ann Schmick Howard, 1957, P 1984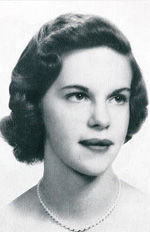 Roland Park has been a continuous thread in my life. I want to honor that history, one which I share with my mother (Mary Elizabeth Novak Schmick) my daughter (Emily Elizabeth Howard Gantt) and my granddaughter (Emilie Elizabeth Manon Gantt).
Ann Howell Veghte, 1947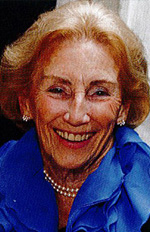 It was an easy decision to include The Roland Park Country School in my will. My parents had moved me around to different schools — mostly highly structured religious ones. I was never really happy in either one. Roland Park was a breath of fresh air! The faculty was so vibrant and caring and exceptional in every way. The friends I made were so special and welcomed me into their fold. I only wish I had had more years at the school. I had found my niche.
Dr. and Mrs. Charles E. Silberstein, GP 2007 and 2009
Seeing how much our granddaughters enjoyed their RPCS experience prompted our decision to make a planned gift to the School.
Celeste Woodward Applefeld, 1964, P1998
Former President, RPCS Board of Trustees; Founding Member, The Red & White Legacy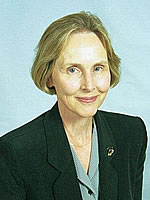 A planned gift to RPCS was an easy and natural decision. Roland Park Country School provided me and my daughter with both academic structure and challenge as well as opportunities to develop self confidence, independence of thought and leadership skills. This gift is but a small token of gratitude.
Ann Talbot Boyer, 1959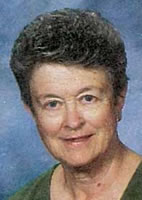 When planning my Will, it dawned on me that, of the various educational institutions I'd attended, the one that still held the major place in my heart and mind was Roland Park. After all, I'd attended it from the age of four! The life of the School overlapped with that of our family. My sister Marion also graduated from RPCS. My mother, "Madam Talbot," taught French literature in the Upper School. Since my teachers were my mother's friends, our family had the opportunity to know these women in settings outside the classroom. Miss Castle, Miss Graham, Miss Hawxhurst, Miss Faissler, Miss Healy - what strong, distinctive women they were, and are.
Then there was music. Glee Club and Semiquavers loomed large in my life, and the songs sung at graduation and the Christmas program are etched in my mind. And finally, a close-knit group of friends sustained my friendships forged over years spent together at School.
How could I not give to Roland Park? It supported me; now it's my turn to lend support.
Mary Louisa Primrose Hoffman, 1955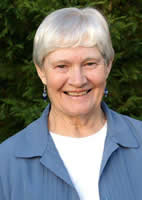 Although I attended the School for only four years, I found those years to be most helpful in preparing me as a pre-school teacher after my graduation. My vocation as a teacher spanned forty years, enabling me to influence many children at an early age.
My husband and I have found it very important to support our schools each year. We have also remembered Roland Park in our Wills.
Anne Grimes Imboden, 1955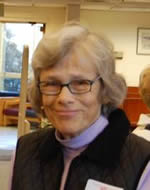 When asked if I would write a few words about my decision to set up a trust for RPCS, I did not need to think very hard about my reasons for doing this.
A good education may have been something I took for granted when I was in high school, but it did not take me long to realize that was not the reality for many. Just as my six years at Calvert School gave me a good grounding for entering high school, so did RPCS prepare me well for taking the next step of going to college.
Valuing the education I received at RPCS and being in a position to give something back, setting up a CRAT (Charitable Remainder Annuity Trust) was the step I chose to take. Giving is a privilege, and I know I am fortunate to be able to do this.
Julie and Jai Lee, P1982, GP2015, GP2017

When our granddaughters enrolled at RPCS, we were so grateful to know that they would be receiving the same rigorous yet nurturing education as had their mother. In the years between, I've had the honor of serving on the RPCS Board of Trustees and witnessing how Jean Brune has led RPCS forward into a much more technological and multicultural future while still retaining the School's best traditions. We are glad to be lending our support to Roland Park Country School's ever-evolving mission of excellence.
Catherine Huether McClelland, 1968
Former Member, RPCS Board of Trustees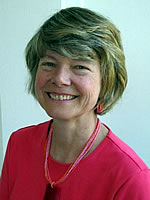 Education is one of the most important opportunities that a parent can give a child, and I was fortunate that my parents chose Roland Park Country School for me. The twelve years that I spent there have impacted every part of my life.
First, there was a wonderful academic experience with many activities and, from those, I made great friendships that remain with me to this day.
It is my hope that I will be able to help other young women have the positive experiences that I did. RPCS is much more than academics. It is a true life-long experience.
Courtney Jones McKeldin, 1958, P1984
Former President, RPCS Alumnae Association; Former Member, RPCS Board of Trustees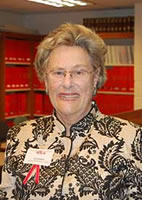 Just about everything of value I learned was a result of the superior education and enriching experience I received in my many years at RPCS. Independent and critical thinking, self-discipline, respect for authority, integrity and team play were all important components of my Roland Park Country School experience. These values prepared me for any successes that I had in my business and civic endeavors as well as in raising my children. In addition, many of my classmates and I have remained close friends for over fifty years. My legacy gift to RPCS was an easy decision to make and was done to ensure the School's future success.
Eleanor Megraw
Former Faculty Member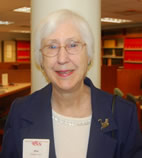 It was a lucky day when I began teaching at Roland Park Country School. So much so that I stayed forty years! I was given a curriculum to teach, but I was given the freedom to indulge my interest in social studies, poetry, and creative dramatics. The School had a great spirit of friendliness and warmth. Now, long since retired, nothing gives me more pleasure than to meet one of my grown-up students. A gift to the School warms my heart.
Braxton D. Mitchell, GP2006, GP2011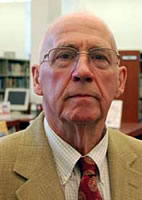 RPCS played a very very important role in my late wife Polly's (Polly Byrd Mitchell, 1947) life, and, by extension, mine as well. The friends she made there became important parts of our lives. Her success as an artist was due in large part, I think, to the self-discipline she learned at School. And, having granddaughters at RPCS (both of whom are now graduated) made it natural for Polly to include a bequest in her Will and me to do the same.
Susan G. Waxter, 1969
Former Member, RPCS Alumnae Association Board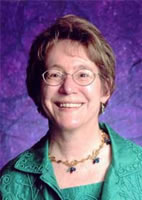 In planning my Will, I wanted to recognize and thank a very few organizations that address needs which are important to me. One of those is education at women's schools: RPCS and my undergraduate college. I also have degrees from large universities, but I believe so much in women's institutions that I wanted to support them.
The other strong impetus for my gift is the legacy of my grandmother and mother having graduated from RPCS. I believe that I was one of the first third-generation graduates of the School. I don't have a daughter, so a gift to the School for the continuation of the great breadth of academic and extracurricular offerings at Roland Park is a natural way to continue the family's legacy.
Margo McElvain McClellan, 1954, P1976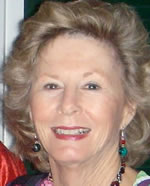 I have been fortunate to have had a long history with RPCS, starting in the 4th Grade. My academic experience was very positive; I developed skills in the fields of art and athletics which continue to bring me pleasure even today. My daughter, Cathy Curlett Parsells, 1976, also entered in the 4th Grade when we moved back to Baltimore from Canada. In her eight years, she made wonderful friends who share in her life today. Cathy talks about the power of the "Roland Park" spirit she experienced and how enabling it was. She also continues to support RPCS in appreciation for her early education. Cathy's grandmother and my mother-in-law, Sarah Neilson Curlett, 1926 also attended RPCS in the days of "open air" school at University Parkway. She described to us the "fresh air" even in the middle of winter when she studied in boots and blankets. My motivation in considering a planned gift to RPCS is the legacy of three generations of women in my family. I have become acutely aware of the powerful role that RPCS plays in the lives of its students today. Whenever I visit, I am impressed by the sophistication of its resources, the course offerings, the RPCS Athletic Complex, and yes, THE SPIRIT! It is an amazing environment, and I feel very fortunate to have been part of it and, most importantly, Roland Park Country School must continue its mission!